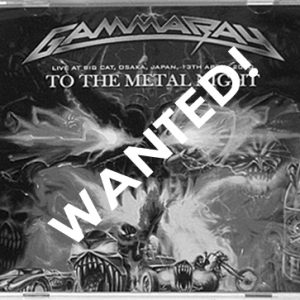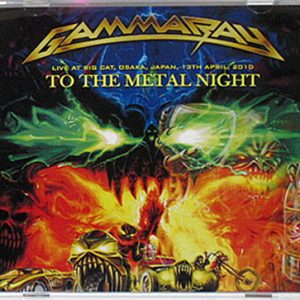 WANTED: 2010 – To The Metal Night – 2Cd – Japan – Bootleg.
Live At Big cat Osaka, Japan, 13th April.
Welcome
Gardens Of The Sinner
New World Order
Empathy
Deadlands
Fight
Mother Angel
No Need To Cry
The Saviour/Abyss Of The Void
Drum Solo
Armageddon
Guitar Solo
Armageddon (Reprise)
To the Metal
Rebellion in Dreamland
Man on a Mission
I Want Out
Send me A Sign
Outro
Country:
Label:
Catalog#
Sleeve: Jewel Case
Year: 2010
Read more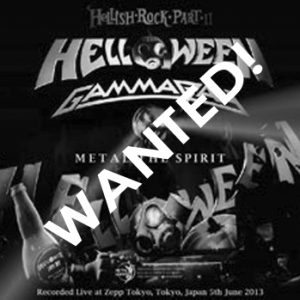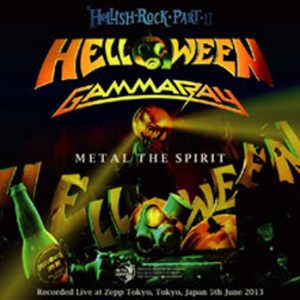 WANTED: 2013 – Metal The Spirit – 3Cd – Japan – Bootleg.
Hellish Rock Part II – Helloween & Gamma Ray (recorded live at Zepp Tokyo, Tokyo, Japan 5th June 2013.
Helloween Cd 1&2.
Opening SE (For Those About To Rock (We Salute You))
Intro (Walls Of Jericho)
Eagle Fly Free
Nabataea
Straight Out Of Hell
Where The Sinners Go
Waiting For The Thunder
Burning Sun
Drums Solo
I'm Alive
Live Now!
Hold Me In Your Arms
If I Could Fly
Hell Was Made In Heaven
Power
Are You Metal?
Dr. Stein
Halloween / How Many Tears
Bass Solo / Heavy Metal (Is The Law) / Halloween Reprise
I Want Out
Outro (A Tale That Wasn't Right (Unarmed Version))
Gamma Ray Cd 3.
Intro (Welcome)
Anywhere In The Galaxy
Men, Martians And Machines
The Spirit
Dethrone Tyranny
Master Of Confusion
Empire Of The Undead
Empathy
Rise
Hall Of The Mountain King / Guitar Solo
Future World
To The Metal
Band Introduction
Send Me A Sign
Country: Japan
Label: (A.K.A. Metal Hammer)
Catalog# 141
Sleeve: Box Case
Year: 2013
Read more